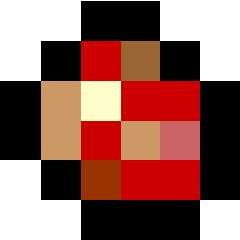 Our goal is to help the Tibia community to grow, providing useful tools with the best user experience possible. This is a long-term project and we have many more features in our roadmap! 😄
This website is 100% free, open-source and unlicensed. This means that not only you can contribute or fork this project, but we encourage you to do so. You can start in the official GitHub repository.
---
My name is Alexandre Regali Seleghim, I'm a front-end developer based in Brazil. My main interests orbits around web applications, UI/UX and design.
My character nickname is Ksu. Though I don't play the game much anymore, eventually you may find me online as a rare boss spawn 😋.
---
---
Tibia is a game made by Cipsoft. All assets presented in this website are copyrighted by them and I don't own any of it.
Most of the data in this application used the official Tibia website as a source of truth. Despite of that, we can't guarantee that they are completely accurate and/or up-to-date.
We promote that Tibia should be played in a fair and healthy manner. That means we are against cheating, real life harassment and anti-sportsmanship behavior.
---